About Us
Last Update: 2018-11-07
Power Communication Technology Co., Ltd. was established on 5th July, 1988.
Since then, we have been a professional PC peripheral manufacturer with a full
line of audio/video controller products for three decades. Thanks to staff's
innovation and hard working, the business is always thriving.

Our product line includes:
* USB Type-C Family (Single Port, Converter Cable, Mini Docking)
* DisplayPort Family (Single Port, Converter Cable, Multi Port)
* HDMI Extension (Cable, Equalizer, over LAN/IP Extender)
* KVM Series (HDMI/DP/VGA KVM Switch, HDMI/VGA KVM Extender)
* Converter, Switch & Splitter (HDMI/VGA Converter, Converter Switch/Splitter, HDMI Switch/Splitter)
* USB Type-C to Audio Adapter/Cable

We have passed ISO 9001:2000, RoHS, CE, HDMI, and TUV Rheinland certification, in order to ensure our production quality, create eco-friendly work environment, increase working efficiency, and provide excellent customer service.

We are also very welcome to take orders from OEM and ODM. With professional design, experienced manufacturer, and superior marketing solutions, we provide one of the best services in the industry.

Contact us for the best service and quality you can enjoy!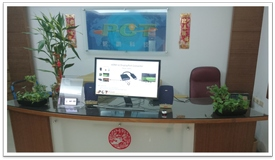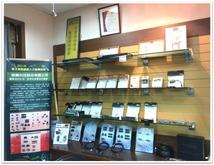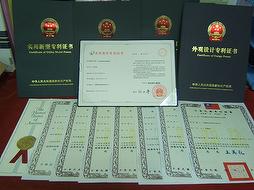 Basic Information
Company Name:

POWER COMMUNICATION TECHNOLOGY CO., LTD.

Business Type:

Exporter, Manufacturer, ODM, OEM

Year Established:

1988

Total Revenue:

USD 5,000,001 - 10,000,000

Capital:

TWD 10,000,001 - 50,000,000

No. of Employee:

101 - 200

Brand:

PCT

Main Product:

USB Type-C Series (single port/converter cable/mini docking) Video Converter (VGA/DisplayPort/HDMI to VGA/DVI/DisplayPort/HDMI) Video Extender (Active Cable/Over IP/Over LAN) Video Switch/Matrix Switch/Splitter KVM Series

Main Export Market:

Australia, Brazil, Canada, Chile, Denmark, Finland, France, Germany, Greece, Hong Kong, Hungary, India, Indonesia, Ireland, Israel, Italy, Japan, Korea, South Korea, Malaysia, Monaco, Morocco, Netherlands, New Zealand, Norway, Poland, Singapore, Spain, Switzerland, Taiwan, Thailand, Turkey, United Arab Emirates, United Kingdom, United States
Certification
Company Certification:
Official Records
Official Records from Taiwan International Trade Shows
2019/05

COMPUTEX TAIPEI

Booth No.: Q1319

2018/06

COMPUTEX TAIPEI

Booth No.: B1125

2017/05

COMPUTEX TAIPEI

Booth No.: C1106

2016/05

COMPUTEX TAIPEI

Booth No.: B1223
Taiwan Product Magazines
2019
Contact Information
Owner:




Contact Person:




Phone Number:



Business Phone Number:

+886-2-82273297 EXT 125

Company Fax Number:

+886-2-82273363

Your Skype ID:

Office Address:

Office Hours:

Monday-Friday 9:00-18:00

Company Website: